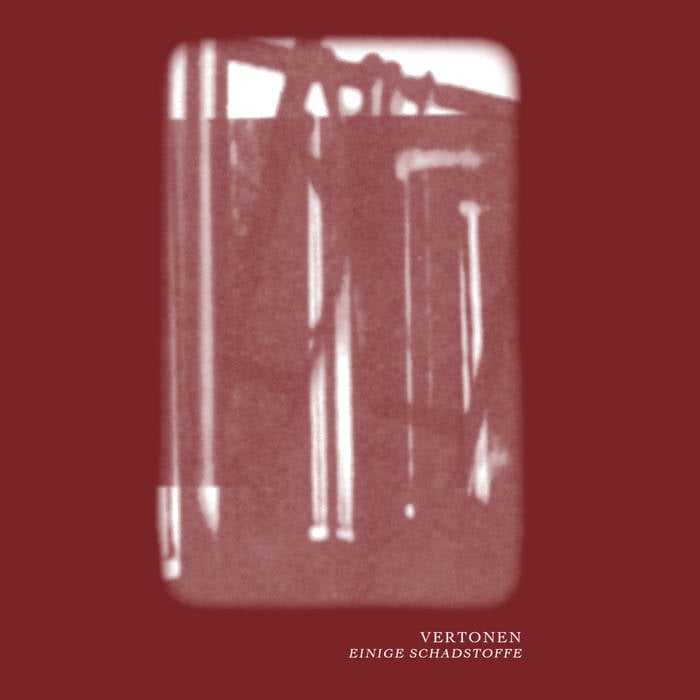 Vertonen - einige schadstoffe
Shipping within 7-10 days of 4 April (Official release 14 April)
Via Helen Scarsdale Agency
einige schadstoffe
by vertonen
Professionally duplicated. Professionally printed on archival, classic laid paper. Limited to 125 copies
in einige schadstoffe, we have quite the potent homage to the classic era of industrial noise. think tg's second annual report, come's i'm jack, mb's symphony for a genocide, and even nord's ego trip. the sentiment linking all of these records is a clinical detachment in the production and broadcast of scalding tone, sickly rhythm, and unclean readymades, emerging through the spectacle of the human conditions of alienation, paranoia, and cruelty. ultimately, such works are intended as critiques by way of gonzo journalism, where the intent is not always what it seems.
vertonen - the longstanding project of veteran chicago avant-noise technician blake edwards - masterfully recapitulates these strategies and affects, both aesthetically and materially. on einige schadstoffe, edwards transmits feverish arppegiations cascading through nervous distortion, followed by plodding rhythms and dead-toned electronics that gird case studies on living monstrosities. there is also a rather clever, if oblique and almost oulipian framework to the album. plenty of breadcrumbs have been laid as to the nature of edwards' puzzle, and we have already said too much about that.
releases April 14, 2023
composed, recorded, and edited by b. edwards at papin sisters studio, chicago, 2022.
vertonen is b. edwards and equipment: polivoks synthesizer, shortwave, covert field recordings, overt field recordings, scrap metals.
thank you mr. clean and wilkins: the tone generator and operator were (are) always in mind. thank you jim haynes (interest) and grant richardson (mastering support).
design by helen scarsdale
for rj.