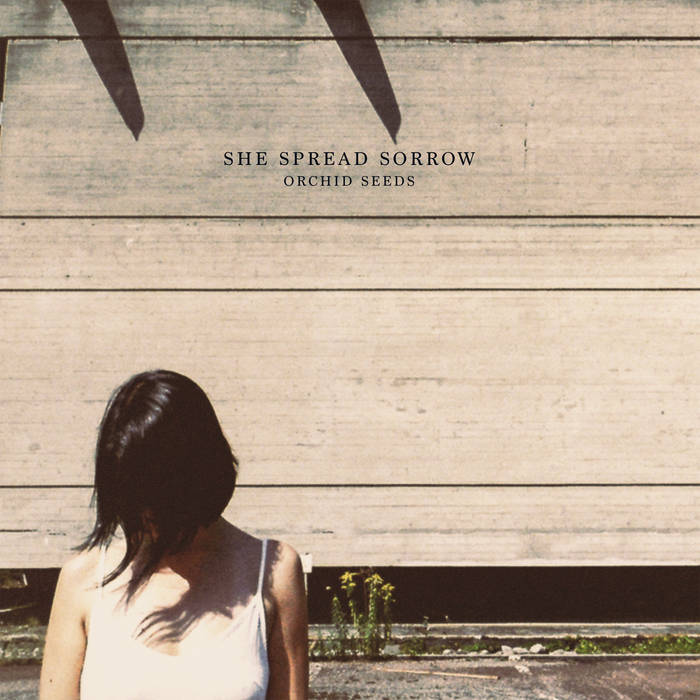 New from Helen Scarsdale Agency & shipping immediately
orchid seeds
by she spread sorrow
jet black vinyl with reverse board printed sleeves. limited to 250 copies
she spread sorrow is the work of italian industrialist alice kundalini. in her sparse and grimly atmospheric applications of noise, tone, and electronic sequencing, she spread sorrow expresses a volatile emotional core that speaks to abuse and repression with an unblinking candidness.
orchid seeds was originally published as part of the instantly out of print on corrosion - a 10 cassette anthology from 2019 that was housed in a handcrafted wooden box and featuring full albums from kleistwahr, neutral, pinkcourtesyphone, alice kemp, she spread sorrow, g*park, relay for death, francisco meirino, fossil aerosol mining project, and himukalt. the collection also stood as the 50th release for the helen scarsdale agency, an imprint founded in 2003 and dedicated to post-industrial research, recombinant noise, surrealist demolition, existential vacancy and then some.
kundalini's signature whispered vocals once again beckons her audience closer on orchid seeds. kundalini states that the album, "is about 5 different women of my family. each track is about one of them with their difficult story and strengths. my family is totally destroyed now, no relation between anyone, but in the past there was a strong tradition of women with interesting personalities." this sibilant allegorical history comes into focus amidst a claustrophobic and cinematic pall of dark ambient blight and death industrial torpor.
lyrics and sounds by alice kundalini
recorded and mixed by alice kundalini and luca sigurtà
mastered by james plotkin
photography by stefano majno
design by jim haynes