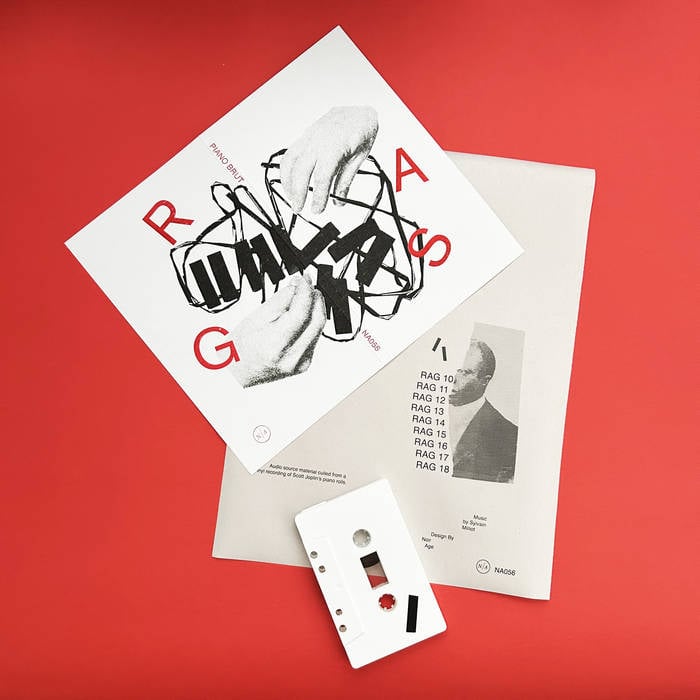 Shipping in 7-10 days of 26 May
Once again, Noir Age deliver beautiful sounds in beautiful packaging!
Rags
by Piano Brut
Professionally dubbed, white, decorated cassette tape, housed in a Risograph printed enclosure + a newsprint insert, contained in a heavy 4 mil protective pouch. Limited edition of 50.
A new project by French artist Sylvain Milliot sees him stepping away from his Véhicule moniker to take his hand in reassembling vinyl recordings of Scott Joplin's piano ragtimes into a cascading conundrum of prepared plunderphonia.
A collection of rough miniatures, improvised into various permutations of absurdity and uneasy listening, calling to mind the free-wheeling cod-Surrealism of Nurse With Wound or The Residents.
Can you handle it?
released May 26, 2023
Music by Sylvain Milliot
Design by Noir Age
https://noir-age.bandcamp.com/album/rags