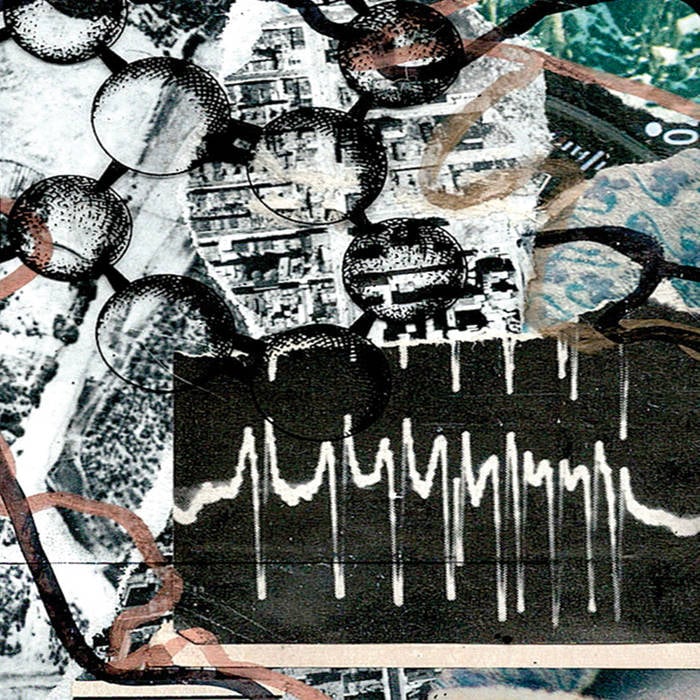 Pre Order :: Shipping in 7-14 days of 1 April
West Coast Power Outage V
by DODGE JONES RAGE
Edition of 200 CDs in full-colour 4-panel digipaks.
What Gives?
The Dodge Jones Rage power-trio was started in late 2021 as a distributed pandemic-driven experimental-noise-audio collaboration by three long-time grizzled sonic veterans, getting older getting noisier. After sharing some initial recordings with each other it was clear that we were having Fun!! So we kept doing it.
Through 2022 we were quite busy- a cassette from Absurd Exposition, an LP from Charnel Music, a CD from Phage Tapes, and a 7" lathe from !MONDO ANTHEM! Each release titled West Coast Power Outage, with increasing Roman numerals to distinguish them. This newest release is V.
Our noise varies widely. There are deconstructed distorto-rumbles, fragmenting cracks in the noise, blasted peeks into alternate universes of broken-down machinery overlords and curious exo-alien tourists on expired visas listening to 80's Moroccan mix tapes with dying AA batteries. Or we'll approach a wall-of-noise covered with ivy-like tendrils of squeals, punches, and cinematic waves of sound. Sometimes there will be comparatively calm glacier-like slabs of atmospherics made of punishing layers of ooze. Perhaps most often, confusing, mind-melting caverns of bliss, psychedelic collections of puzzling, rumbling, hissing sounds as if from inside the multiversal computer as it finally breaks down and comes to a halt. We love Noise and we love making Noise!
The fellas:
Chris Dodge (Louisville, KY): Currently playing in Trappist, and Marx Bros. Before in: Spazz, Infest, Despise You, Lack Of Interest, To The Point, Stikky, East West Blast Test, Jesus Philbin, Bacteria Cult. Started the legendary hc punk label Slap A Ham Records in 1989, establishing the HC power-violence scene with ham-slapping noise & blast beats.
Mason Jones (San Francisco): Currently playing in Collision Stories. Before in: Trance, SubArachnoid Space, Numinous Eye, and Terminal Stress. Collaborated extensively with Makoto Kawabata, KK Null, Hiroshi Hasegawa / Astro, Joe Papa, Jim O'Rourke, Tatsuya Yoshida, Suishou no Fune, and so many more. Founder/operator of the influential Charnel House/Music experimental music label. Helped introduce the Japanese indie and noizu scene to the U.S. and Europe. Co-founder of Automotism Press, publisher of the excellent but short-lived Ongaku Otaku magazine, amongst other dark-interest titles.
William Rage (Seattle): Currently playing in Happiness Forever, Sound System Dis/Control, Nervous Corps/Corpse. Before in: Blue Sabbath Black Cheer, At Jennie Richie, Dried Up Corpse, Nihilist Assault Group; Collaborated extensively with: The New Blockaders, irr. app. (ext.), Viju Krem (with The Rita), Vvbvs, and more. Past record/cassette labels have included Enterruption, Meaning Corrupted, Readymades Tapes, and now currently as !MONDO ANTHEM!