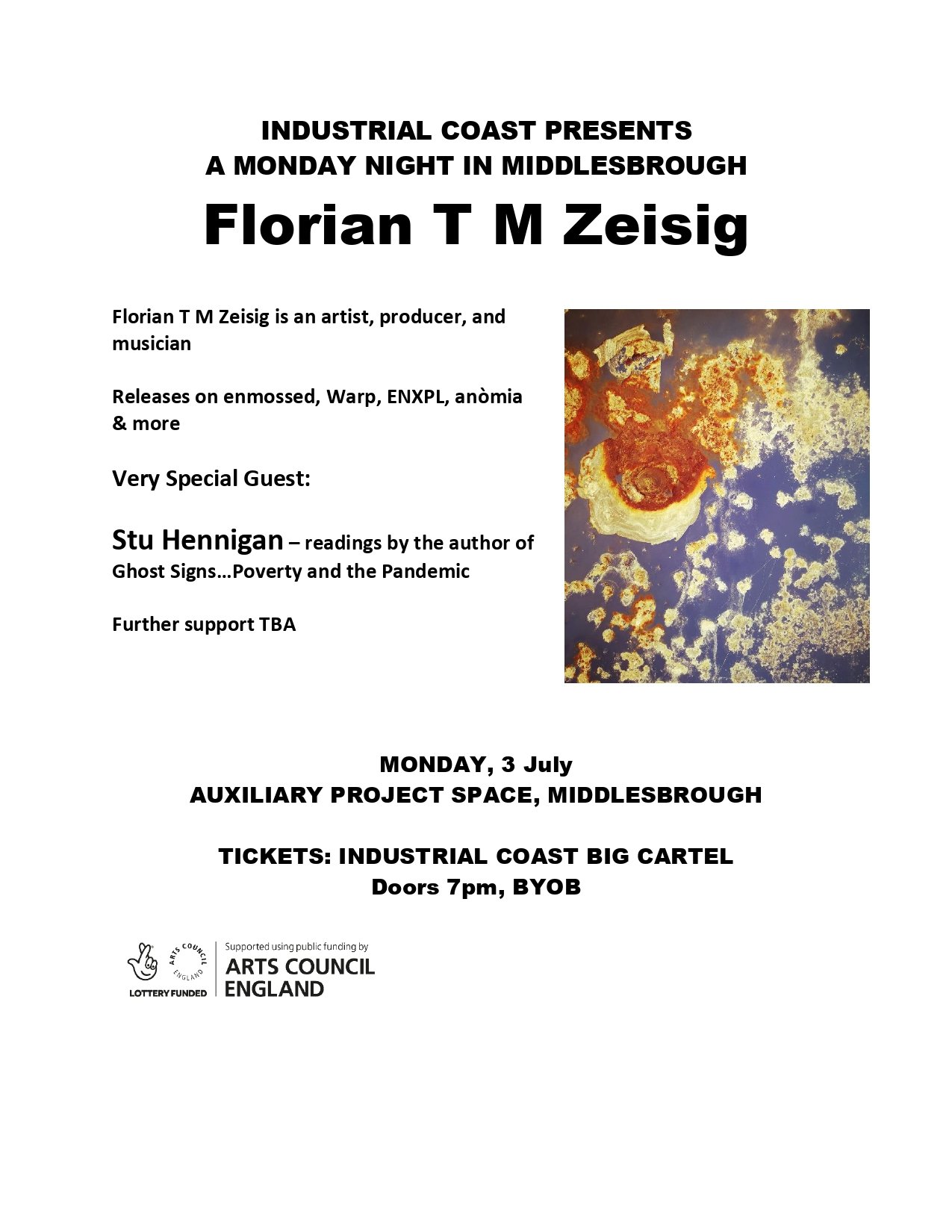 Florian T M Zeisig (Live - Middlesbrough)
A Monday Night in Middlesbrough
Florian T M Zeisig
The Auxiliary Project Space, Monday 3 July
(Note: Venue subject to change)
We are delighted to bring Florian to the UK for a short 4 date tour...including Boro of course!
Florian T M Zeisig is an artist, producer, and musician. He has worked with such visionary artists as Kelela, Loraine James, More Eaze, and John Daniel, amongst many others.
His solo and collaborative work has been released by the labels Warp, enmossed, 3XL, Métron Records, ENXPL, anòmia, Important Records, Constellation Tatsu, and more.
VERY SPECIAL GUEST:
Stu Hennigan, author if Ghost Signs, will read from the aforementioned book & present new material.
Further support TBC
All advance purchases recieve a DL code for an IC release
PLEASE NOTE: A LIMITED NUMBER OF TICKETS ARE AVAILABLE FREE TO THE UNWAGED/FINANCIALLY DISADVANTAGED. PLEASE ORDER IN ADVANCE HERE TO ENSURE YOUR FREE TICKET
NOTE: no ticket issued. You will receive order confirmation, but you will simply need to provide your name upon entry